Personal Information
Passport Information
Contact Information
Arrival Information
---
Photo
Personal Photo
Your Photo Sample Photo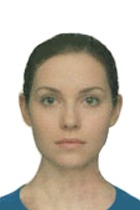 Passport Copy
Your Passport Copy
Sample Passport Copy
Iran Visa
1 applicant
/ €35.00 per person

A Complete Guide to Iranian Visa
A comprehensive guide on Iran Visa Policy. How can I obtain/extend an Iranian visa? What are the different types of Iranian visa? Find the answers to these and much more here.
What is an Iran Visa on Arrival (VoA)?
A Visa on Arrival, or VoA, allows you to obtain your visa upon landing at your destination airport in Iran. It is a tourist visa which is issued to nationals of many countries.
Experience
Share your experience